Green Day Wiki

is an encyclopedia dedicated to information about the American punk rock band. There are

262 articles

and growing since this wiki was founded in November 2005. The wiki format allows anyone to edit or create an article.
Featured Article
¡Dos! is Green Day's tenth studio album and the second of three albums in a special trilogy called ¡Uno! ¡Dos! ¡Tré!

¡Dos! will be released on November 9 in Australia, November 12 in the United Kingdom, and November 13, 2012 in the United States by Reprise Records. Like the rest of the trilogy, it was recorded from February to June 2012 at Jingletown Studios in Oakland, California.

Read More...
Featured Videos
05:09

Green Day "Oh Love" - Official Video

03:44

Green Day - Kill The DJ Official Video

"Oh Love" (¡Uno! Single)
"Kill the DJ" (¡Uno! Single)

03:43

Green Day "Let Yourself Go" - Official Live Video

03:13

Green Day "Nuclear Family" - Official Video

"Let Yourself Go" (¡Uno! Single)
"Nuclear Family" (¡Uno! Single)
News
Green Day has not yet announced wether if they are releasing a new album or touring this year (most of it points to touring though). But needless to say all Green Day fans are excited and cannot wait for the chance to hear their favourite band Live or playing new songs.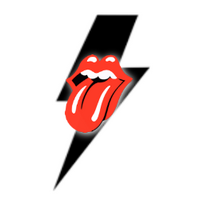 Ad blocker interference detected!
Wikia is a free-to-use site that makes money from advertising. We have a modified experience for viewers using ad blockers

Wikia is not accessible if you've made further modifications. Remove the custom ad blocker rule(s) and the page will load as expected.